What is EDI?
EDI Made Simple with DataTrans
Electronic data interchange (EDI) is defined as computer-to-computer exchange of business information in a standard and structured format. Organizations are moving to electronic data interchange to streamline and improve operational efficiency of business processes and communications by exchanging data electronically.
Contact our EDI experts to learn more about:
How EDI can reduce your operating costs

Scalable solutions: from web-based to complete integration

Lowering transactions costs and drop ship rates

Integrating with your business systems and shipping solutions
Why EDI & How Can it Help Your Business?
Businesses adopt EDI compliance to enhance efficiency, improve communication and accuracy of data interchanged, strengthen partnerships, and drive down costs. It eliminates the need to re-key information, reduces error-prone data entry and speeds up the process of exchanging business documents with customers and other trading partners. As seen in the following example, common transactions such as (EDI 850) Purchase Order and (EDI 810) Invoice, help simplify and streamline the entire data interchange process, form order purchasing to invoice sending.
speak with an edi consultant
Order Process
Electronic data interchange allows for:
The automated flow of business information between organizations

Integrated information flows into and out of respective business systems

Common "language" among different computer systems and data format

Data in a standard and structured format is translated into information that is understood by different systems used by organizations
Benefits of EDI
EDI generates cost savings: Having the appropriate EDI compliance solution in place can allow companies of any size to execute workflows and processes that can significantly reduce costs. There are many expenses that are associated with the manual processing of documents that include printing, faxing, mailing, postage, etc. All these expenses can be eliminated by an electronic data interchange process that allows for an easy automated flow of business information between organizations. An efficient process such as this can aid in avoiding chargebacks, delays, lost orders, and other performance inhibitors.
EDI increases speed: Another inherent benefit associated with EDI compliance is a dramatic increase in speed to the procurement cycle. EDI documents, for example, the most commonly used, EDI 850 Purchase Order, EDI 855 Purchase Order Acknowledgement, EDI 856 Advance Ship Notice, and EDI 810 Invoice, are electronically transmitted between organizations, enhancing supply chain, order purchasing, and invoice sending processes. An EDI order allows for a much quicker process compared to a manual order process from one party to another. Businesses that adopt EDI compliance can expect to reduce the order to ship time by over 50%. Having an efficient and speedy supply chain is essential for competing with other companies.
EDI allows for order accuracy: One of the biggest downfalls of manual processing for data interchange is error-prone data entry. Inaccurate data cost companies time and money in addition to possible delayed or lost orders. EDI compliance streamlines the procurement process and allows for data accuracy eliminating the need to re-key information. Having this level of accuracy allows companies to focus resources elsewhere, while increasing efficiency in data interchange processes like order purchasing or invoice sending.
EDI creates efficiency: The combination of EDI benefits such as speed and data accuracy, resulting in greater business efficiency where companies can streamline their day-to-day processes, simplify operations, and not have to worry about error-prone data, reduce lead time, eliminate chargebacks, delays, or lost orders. EDI compliance is useful for an effective and efficient supply chain management with the quick and accurate exchange of business information resulting in a shortened procurement cycle, faster ship time, cost savings, and other processes like order purchasing or advance shipment notices. Companies can also expect to see improved communication and relationships with partners.
EDI ensures information security: One of the biggest concerns with technology is the security of information. Fortunately for companies, having the right EDI solution provides data security. EDI compliance by design are meant to completely secure. Some security features of EDI include archive tracking and audit trail capabilities. This secure network provides companies the ability to easily exchange data internally with security protocols and standards in place.
EDI enhances strategic decision-making: The goal of any business is to continually grow. To accomplish this companies must utilize their time and resources to the best of their abilities. With the right EDI solution in place, companies can shift focus from daily tasks that can be automated and improved to make more strategic decisions that will directly correlate to business growth and expansion.
How does EDI work?
EDI optimizes workflow by replacing previous order processes such as mail, fax or email and electronically exchanges documents between two companies with different business systems. A translator will convert the business application data between the sender and receiver, such as trading partners. Trading partners is referred to two separate organizations, for example buyer and supplier or OEM and manufacturer. The order processing life cycle is shortened significantly.
Generate the electronic file to be sent. Document preparation varies based on how each business generates the data, refer below to types of EDI software.
With the use of an EDI solution, the data is translated to or from an EDI file in a standard and structured format. The common "language" among different computer systems and data format is translated into information that is understood by different business systems.
Once the data has been translated to an EDI format, the document is ready to be transmitted to your trading partner. There are different methods of communication to send/receive data.
What companies use EDI?
As companies streamline fulfillment processes like order purchasing and invoice sending, automate operations, and enhance their supply chain, using EDI compliance for data interchange continues to be an important standard that is adopted by all industries including retail, eCommerce, grocery, pharmaceutical, healthcare, automotive, manufacturing, and more. For example, retailers and eCommerce companies like Amazon.com, Walmart and Target, place tremendous value on the importance of utilizing and mandating EDI compliance. This can be attributed to the large demand of their complex supply chain systems. To give further context on how important EDI compliance has become for companies in their everyday interactions and data interchanges, a 2020 statistic states that over 60 percent of companies in the U.S. have adopted this technology into their daily operations. This accounts for roughly 20 billion EDI transactions annually. As markets continue to evolve, ensuring data accuracy and workflow automation is crucial. Let DataTrans help you discover the right solution tailored to your needs and help you realize the benefits your company can experience with a multichannel EDI, eCommerce, data interchange solution.
Most Common Communication Methods
AS2
AS2 which specifies how to connect, deliver, validate and acknowledge data, and creates an envelope for a message which is the sent securely over the internet. An implementation of AS2 involves two machines, a client and a server, communicating with each other over the internet using HTTP/HTTPS protocol.
SFTP
SFTP is a secure file transfer protocol that provides file transfer and manipulation functionality over any reliable data stream.
VAN
VAN, value added network, is a third-party network that acts as an intermediary between trading partners, an is responsible for routing, storing and delivering EDI messages.
HTTP/HTTPS
HTTP/HTTPS is a communications protocol used to transfer information on intranets and the world wide web.
Direct EDI
Direct EDI allows for companies to connect to business partners through various communication methods (including AS2, SFTP, VAN, HTTP/HTTPS). Direct EDI is most often seen in large corporations such as retailers, OEMs or hospitals, that have numerous business partners and exchange a high volume of documents.
How to Get Started with EDI
Easily become EDI enabled and compliant with all your trading partners via WebEDI. As DataTrans adheres to trading partners' specifications, users maintain compliance with their entire network.
With a seamless sign up link, you will have an analyst working on your behalf, testing directly with your trading partners and setting a go-live date. Attend WebEDI training sessions to anticipate what to expect when you receive your first order.
WebEDI provides maximum up-time so that your solution is always available to access.
No special software or computer knowledge required. Only access to the internet.
Become compliant quickly with minimal cost and very little training.
DataTrans WebEDI allows users to manage all of their activity and transactions from one simple, easy to use webpage.
What are EDI Standards?
ANSI ASC X12
ANSI ASC X12 is the official designation of the U.S. national standard body for the development and maintenance of EDI standards. The most widely used standard in the United States and much of North America.
EDIFACT
EDIFACT, known as Electronic Data Interchange for Administration, Commerce and Transport, is the international standard developed under the United Nations. The EDIFACT standard provides messages which allow multi-country and multi-industry exchange.
HIPAA
HIPAA (Health Insurance Portability and Accountability Act) is a subset of X12 with healthcare specific requirements. Part of the HIPAA initiative seeks to establish standardized mechanisms for electronic data interchange, security, and confidentiality of all healthcare-related data.
TRADACOMS
Tradacoms is an EDI standard introduced and implemented for the UK retail sector. Tradacoms was introduced in the early 1980s and is maintained by the UK Article Numbering Association now known as GS1 UK.
Types of EDI Solutions
EDI Outsourcing
EDI Outsourcing (also known as B2B outsourcing and EDI data management solutions), is designed to enable companies to communicate business data electronically. Outsourcing EDI allows your company to focus on your business while a team of specialists manage your EDI environment. A few outsourcing software options include: WebEDI, EDI VAN, Mobile EDI.
WebEDI
WebEDI (also known as Web EDI or web-based EDI), provides EDI communication through an internet browser. WebEDi is a simple, affordable, easy-to-use solution for companies to connect, manage documents and process transactions. Learn more about DataTrans WebEDI.
EDI VAN
EDI Van, value added network (VAN), is a third-party network provider that is solely responsible for routing, storing and delivering messages to and from the sender/receiver. Learn more about DataTrans VAN solutions.
Mobile EDI
Mobile EDI provides user access to WebEDI via mobile device with basic/limited functions like other software applications/mobile apps.
EDI Frequently Asked Questions
Q: What is meant by EDI?
A: EDI means electronic data interchange. Electronic data interchange allows businesses to send information electronically in a standard, structured format.
Q: What is EDI and an example?
A: EDI, also known as electronic data interchange, is exchange of business information in a standard and structured format. An example of EDI is when a buyer sends an order to a supplier, that order is known as an EDI 850. Buyers and trading partners, have specified EDI document types suppliers comply with, for this instance, the supplier will respond back with an invoice also known as EDI 810. All of this is exchanged securely via EDI ensuring data accuracy and enhancing efficiency for all parties involved.
Q: Where is EDI used?
A: EDI is used across industries and market verticals such as retail, grocery, automotive, manufacturing, healthcare, pharmaceutical, utility/energy and more.
Q: What is EDI and why is it important?
A: EDI (Electronic Data Interchange) enables companies to automate the exchange of business transactions securely and enhances efficiency for all parties. EDI is important as it streamlines the supply chain process, improves data accuracy, eliminates manual processing and errors and strengthens communications and partnerships.
Q: What is an example of an EDI transaction?
A: An example of an EDI transaction is an EDI 850, also known as an electronic purchase order. An EDI 850 Purchase Order is a fundamental EDI transaction used by business partners to initiate the procurement cycle and is used across almost all market verticals.
Q: What are the 4 major components of EDI?
A: The 4 major components of EDI are: standard document format, translation and mapping, preferred communication method and communication network to send and receive documents.
Q: What are the steps associated with EDI?
A: The steps associated with EDI are: data entered into business system, data translation into EDI format, preparing EDI document, transmitting document via preferred communication method to send to business partners.
Q: Is EDI a software?
A: EDI, also known as electronic data interchange, is a software that streamlines business processes and improves operational efficiency. DataTrans Solutions provides cloud-based EDI software that enables you to connect, integrate automate and expand your business.
PARTNER WITH DATATRANS SOLUTIONS TO
Connect, Integrate, Automate & Expand Your Business
CONNECT
Connect to your network of trading partners
Fulfill
Fulfill orders faster and on time
Automate
Streamline your order fulfillment process`
EXPAND
Leverage your EDI capabilities to expand your network of partners
accuracy
Elimination of rekeying errors mitigating charge backs
COMMUNICATE
Receive and respond in minutes
Efficiency
EDI improves the overall order processing
Connect
THOUSANDS
of Trading Partners
10,000 +
Connections
Connect with any trading partner
DataTrans is the leading EDI service provider that maintains connections with thousands of companies allowing users to easily manage activity within our cloud-based portal, WebEDI. We are constantly adding new companies to our network and we try to keep this list as current as possible. Scroll through to view a few of our trading partners below. For more information select see all trading partners.
Find your trading partner
Looking for a specific EDI Document?
Retailers
eCommerce
Manufacturing
Grocery
Pharmaceutical
Healthcare
Automotive
Utilities / Energy
Integrate
Easily integrate with any shipping service, accounting program, eCommerce solution, ERP, 3PL, WMS, API connection and more.
explore integrations
Testimonials
DataTrans is the industry's most trusted EDI and eCommerce service provider. We take pride in providing live, responsive, knowledgeable U.S.-based support. DataTrans acts as an extension of your company, your very own EDI department helping you connect, automate and expand your business. Learn more about DataTrans, read our reviews & get started today.
Lunchskins
I personally have been working with Datatrans for over 10+. DataTrans services, customer support and tech capabilities/offerings are like no other. We just recently we migrated from Quickbooks Enterprise to Quickbooks Online. All I can say is WOW! They had us up an running in no time and communicated with us every step of the way. They are truly partners in every sense of the word. I will never use anyone else!
-Shannon Peters, LunchSkins
Learn more about LunchSkins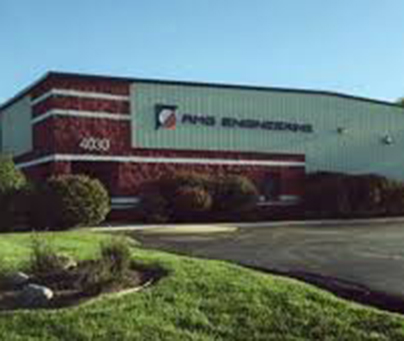 AMG Engineering & Machining, Inc.
From the very beginning, the analyst that I was working with was very knowledgeable and supportive. Within a short amount of time your team was able to make customizations to allow us to better assist our customers. The WebEDI portal is a definite plus because it provides us with all of the detailed information that we need and it is very easy to navigate. Lastly, your customer support staff is simply amazing!! They provide us with the assistance we need in a timely manner no matter the situation. We look forward to continuing our partnership with DataTrans for years to come!!
– LaToya Torrance , AMG Engineering & Machining, Inc.
Learn more about AMG Engineering & Machining, Inc.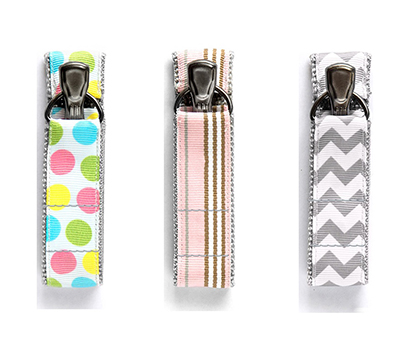 LatchPal by Happy Fig
We're thrilled to be working with DataTrans; they provide wonderful customer service, understand our organization's needs, and have delivered custom solutions to help us grow. DataTrans is a true partner in every sense of the word. So glad we've found them.
Melissa LaHann, LatchPal by Happy Fig
Learn more about LatchPal
See what Our
Customers are Saying

32 Reviews

17 Reviews

13 Reviews