Simplify, Automate & Significantly Reduce Costs
Simplify, Automate & Significantly Reduce Costs
Integrate Infor ERP with DataTrans cloud-based EDI. The best comprehensive EDI solution available. Our custom adapter is designed to completely integrate DataTrans' cloud-based EDI environment with Infor systems providing a fully integrated Infor EDI solution. Get started today with the most reliable, affordable, efficient, customizable EDI software for Infor systems.
Multichannel Integration & Workflow Automation
Enhance operational efficiency & automate processes with complete Infor EDI integration
24x7x365 system reliability and monitoring
Drive down costs with the most affordable EDI service available
LIVE support team
Infor EDI Process Flow
Enhance Efficiency & Improve Order Processing
Data flow is managed by DataTrans WebEDI. Inbound data is automatically sent through WebEDI to Infor and outbound data is automatically sent back through WebEDI to trading partners. With our redundant process, users have access to their WebEDI portal and management reporting tools. Our universal adapter, known as STRATOS provides an affordable fully integrated EDI solution.
get started today
Automate Processing & Maintain Complete Visibility
WebEDI integrates with Infor, allowing users to still access the portal as needed
Process non-integrated EDI when necessary
Complete process flow visibility for ease of management
Email notifications of inbound messages & error messages on outbound data
Scalable and customizable solutions expanding your EDI capabilities
Integrate EDI with ANY Infor ERP
Integrate DataTrans cloud-based EDI software with any Infor system. Infor supports a variety of industries with ERP systems tailored to specific markets. Infor is a global ERP leader with almost 170 locations across the globe. Easily connect two powerful systems: DataTrans WebEDI and Infor for a complete end-to-end integration.
Infor M3 ERP
Infor SyteLine (CloudSuite Industrial)
Infor VISUAL
Infor Lawson
Infor CloudSuite Solutions
Infor CloudSuite Automotive
Infor CloudSuite Aerospace & Defense
Infor CloudSuite Industrial Enterprise
Infor CloudSuite Distribution Enterprise
Infor CloudSuite Distribution
Infor CloudSuite Equipment
Infor CloudSuite WMS
Infor CloudSuite Food & Beverage
Infor CloudSuite PLM for Process
Infor CloudSuite Financiall
Infor CloudSuite Expense Management
Infor CloudSuite HCM
Infor CloudSuite Workforce Management
Infor CloudSuite Corporate
Infor CloudSuite Healthcare
Infor CloudSuite Public Sector
Infor CloudSuite Fashion
Infor CloudSuite PLM for Fashion
Infor CloudSuite Retail
Infor CloudSuite EAM
Infor CloudSuite Facilities Management
Infor CloudSuite CRM
Infor CloudSuite Configure Price Quote
Infor CloudSuite Field Service
Benefits of DataTrans EDI Integration with Infor
Enhance efficiency with automated order fulfillment and reporting
Quicker response time & eliminate manual data entry
Significantly reduce costs with end-to-end integration
Connect with your entire network & easily maintain 100% EDI compliance
Improve accuracy of information exchanged and on-time delivery
Save time and labor with automatic transmission of documents
Full compliance of UCC-128 label requirements
Integration with numerous back-office systems through various transfer methods
Commonly Integrated EDI Transactions for Infor
(EDI 810) Invoice
(EDI 824) Application Advice
(EDI 830) Planning Schedule with Release Capability
(EDI 850) Purchase Order
(EDI 855) Purchase Order Acknowledgement
(EDI 856) Advanced Shipment Notice
*EDI documents are subject to change
Talk to a specialist
Testimonials
DataTrans is the industry's most trusted EDI and eCommerce service provider. We take pride in providing live, responsive, knowledgeable U.S.-based support. DataTrans acts as an extension of your company, your very own EDI department helping you connect, automate and expand your business. Learn more about DataTrans, read our reviews & get started today.
Lunchskins
I personally have been working with Datatrans for over 10+. DataTrans services, customer support and tech capabilities/offerings are like no other. We just recently we migrated from Quickbooks Enterprise to Quickbooks Online. All I can say is WOW! They had us up an running in no time and communicated with us every step of the way. They are truly partners in every sense of the word. I will never use anyone else!
-Shannon Peters, LunchSkins
Learn more about LunchSkins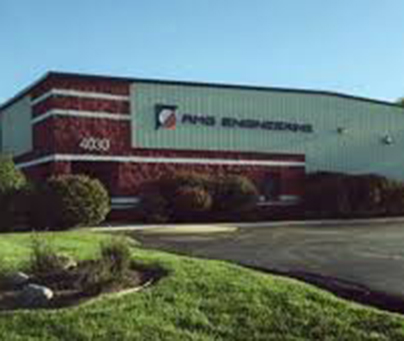 AMG Engineering & Machining, Inc.
From the very beginning, the analyst that I was working with was very knowledgeable and supportive. Within a short amount of time your team was able to make customizations to allow us to better assist our customers. The WebEDI portal is a definite plus because it provides us with all of the detailed information that we need and it is very easy to navigate. Lastly, your customer support staff is simply amazing!! They provide us with the assistance we need in a timely manner no matter the situation. We look forward to continuing our partnership with DataTrans for years to come!!
– LaToya Torrance , AMG Engineering & Machining, Inc.
Learn more about AMG Engineering & Machining, Inc.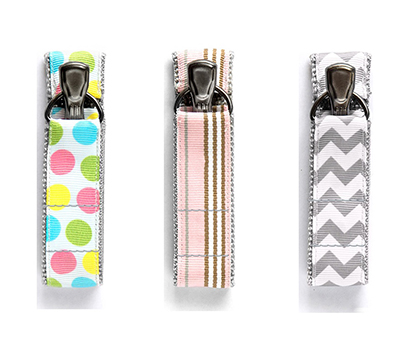 LatchPal by Happy Fig
We're thrilled to be working with DataTrans; they provide wonderful customer service, understand our organization's needs, and have delivered custom solutions to help us grow. DataTrans is a true partner in every sense of the word. So glad we've found them.
Melissa LaHann, LatchPal by Happy Fig
Learn more about LatchPal
See what Our
Customers are Saying

32 Reviews

17 Reviews

13 Reviews