Easy EDI Outsourcing
What is EDI Outsourcing?
EDI Outsourcing, also known as outsourcing electronic data interchange or EDI data management solution, is designed to enable companies to communicate business data electronically. Outsourcing EDI allows your company to focus on your business while a team of specialists manage your EDI environment.
"Outsource EDI" refers to any type of EDI solution where an EDI service provider handles the translation, communication, infraststructure, technology, EDI specifications and data for you.
Why do companies outsource EDI?
A managed service provider is the outsourcing of EDI to a third-party provider. Companies outsource EDI to focus on what they do best, their business. By partnering with DataTrans Solutions, eliminate the need to implement and manage an EDI program. As companies are now looking to connect to retailers and trading partners, maintain compliance, easily scale and integrate with their applications, outsourcing EDI to DataTrans allows for simplified, streamlined and automated fulfillment and operations.
Talk to An Expert
Unlimited Connectivity & Scalability
Discover the benefits of outsourcing your EDI to DataTrans
All-In-One Solution
Partner with DataTrans, the industry's leading EDI Service Provider serving small companies, midsized businesses to large corporations enabling customer success with unlimited connectivity, multichannel solutions, workflow automation & business intelligence. Discover why thousands of companies choose, trust and depend on DataTrans.
Affordable, Easy to Use & Increased Efficiency
DataTrans provides affordable and easy to use EDI and eCommerce solutions further simplifying processes for easy fulfillment

Month-to-month, only pay for what you use

Rapid setup and intuitive interface to begin exchanging EDI quickly

Affordable, s

imple, easy to use, scalable cloud-based WebEDI portal
Enhance efficiency, improve communication and accuracy of data exchanged
Eliminate manual entry, errors, delays and chargebacks with WebEDI
In-depth reporting and fulfillment dashboards for real-time visibility
Unlimited Connectivity & Compliance
Connect to all your retailers, eCommerce partners and trading partners through a single platform, WebEDI
Get 100% EDI compliant with your entire network

A turnkey solution preconfigured to comply with trading partners' EDI specifications for full EDI compliance
Scalable Portal, Integration & Workflow Automation
Reliable, 24/7 System Monitoring & Live Support
Live U.S.-based support team just a phone call or email away

24/7 system monitoring, fully redundant architecture eliminates interruptions, all you need is an internet connection to access

Weekly training sessions
Voted #1 EDI & eCommerce Service Provider
Outsource your EDI with the best service provider
EDI Outsourcing vs In-House EDI
To understand the benefits of EDI outsourcing, you also need to understand the various EDI options available to you and your business:
In-House EDI
In-House EDI requires that you manage the EDI operations which includes IT resources, costs associated with hosting your own servers and hardware, setup and ongoing costs for licensing, technology, security, routine maintence and additional expenses of hiring in-house experts.
Generally, In-House EDI is pre-purchased software that is hosted, managed, and operated via internal resources. In-House EDI typically has high costs during both the set-up process, and for ongoing license fees. On top of this, In-House EDI requires full-time technical support, further increasing both monetary and operational costs.
Outsourced EDI
Outsourced EDI: Full outsourced EDI solutions involve a third-party organization that provides a full suite of EDI software and services. Outsourced EDI providers typically require less initial and ongoing cost, with slightly less customizability when compared to In-House EDI.
When choosing an outsourced solution, the provider, will take responsibility for all necessary set up procedures and software like the software itself, EDI mapping, licenses, maintenance contracts, and of course all the technical resources that come with it.
EDI Outsourcing also ensures highly accurate and secure data, which is important when hundreds of orders are transmitted on a regular basis. Consistent EDI compliance is also extremely important in avoiding costly chargebacks. Working with an EDI provider can help you remain compliant with all your retailers, even when their requirements change.
Working with an EDI provider gives you access to experts within the EDI world. We at DataTrans have been working in the EDI business for over 20 years and can provide you with the resources you need to become EDI capable.
By outsourcing EDI, gain access to DataTrans cloud-based EDI and eCommerce WebEDI, unlimited connectivity and scalability, affordable, and easy to use.
Access to top rated, best in class solutions and live U.S. based support team
Affordable, simple, easy to use, scalable cloud-based EDI and eCommerce solutions
Allows you to become EDI capable & compliant with your entire network
Scales as your business evolves by integrating with ANY application, shipping service, accounting program, eCommerce marketplace, WMS, 3PL, ERP, API connection and more
Connect, integrate, automate and expand with DataTrans
8 Things to Consider when Choosing an EDI Solution
Outsourcing EDI can be a daunting undertaking for many companies, especially those who have little to no EDI experience. DataTrans put together a free guide to help ease your search in finding the best EDI service option.
Integrate
Easily integrate with any shipping service, accounting program, eCommerce solution, ERP, 3PL, WMS, API connection and more.
explore integrations
PARTNER WITH DATATRANS SOLUTIONS TO
Connect, Integrate, Automate & Expand Your Business
CONNECT
Connect to your network of trading partners
Fulfill
Fulfill orders faster and on time
Automate
Streamline your order fulfillment process
EXPAND
Leverage your EDI capabilities to expand your network of partners
accuracy
Elimination of rekeying errors mitigating charge backs
COMMUNICATE
Receive and respond in minutes
Efficiency
EDI improves the overall order processing
Testimonials
DataTrans is the industry's most trusted EDI and eCommerce service provider. We take pride in providing live, responsive, knowledgeable U.S.-based support. DataTrans acts as an extension of your company, your very own EDI department helping you connect, automate and expand your business. Learn more about DataTrans, read our reviews & get started today.
Lunchskins
I personally have been working with Datatrans for over 10+. DataTrans services, customer support and tech capabilities/offerings are like no other. We just recently we migrated from Quickbooks Enterprise to Quickbooks Online. All I can say is WOW! They had us up an running in no time and communicated with us every step of the way. They are truly partners in every sense of the word. I will never use anyone else!
-Shannon Peters, LunchSkins
Learn more about LunchSkins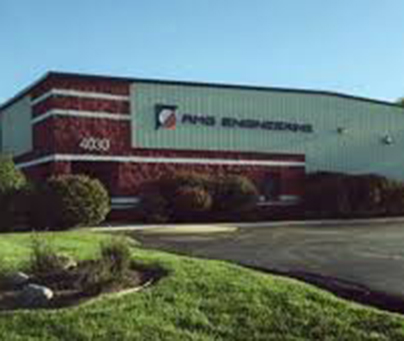 AMG Engineering & Machining, Inc.
From the very beginning, the analyst that I was working with was very knowledgeable and supportive. Within a short amount of time your team was able to make customizations to allow us to better assist our customers. The WebEDI portal is a definite plus because it provides us with all of the detailed information that we need and it is very easy to navigate. Lastly, your customer support staff is simply amazing!! They provide us with the assistance we need in a timely manner no matter the situation. We look forward to continuing our partnership with DataTrans for years to come!!
– LaToya Torrance , AMG Engineering & Machining, Inc.
Learn more about AMG Engineering & Machining, Inc.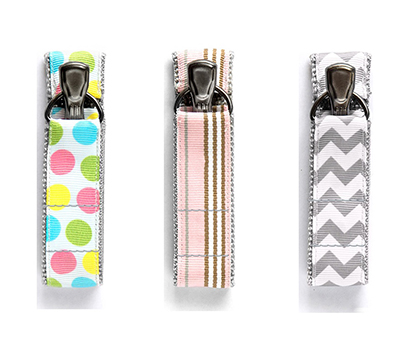 LatchPal by Happy Fig
We're thrilled to be working with DataTrans; they provide wonderful customer service, understand our organization's needs, and have delivered custom solutions to help us grow. DataTrans is a true partner in every sense of the word. So glad we've found them.
Melissa LaHann, LatchPal by Happy Fig
Learn more about LatchPal
See what Our
Customers are Saying

32 Reviews

17 Reviews

13 Reviews