Become EDI capable quickly with Dollar General. DataTrans all-in-one multichannel WebEDI is a simple, secure, reliable and affordable solution for becoming EDI compliant and capable quickly with Dollar General. Easily process transactions and fulfill EDI orders with DataTrans WebEDI. DataTrans acts as your very own EDI department and adheres to Dollar General's EDI requirements. We ensure you are always in compliance with not only Dollar General but all of your trading partners.
Easy EDI Compliance with Dollar General
Affordable, simple, easy to use, scalable cloud-based Dollar General EDI and eCommerce solution

Process and fulfill orders all within WebEDI to ensure on-time delivery

Easy to print UCC-128 labels, BOLs, packing slips and other shipping documents

Connect to all your trading partners and eCommerce marketplaces through Dollar General WebEDI

Integrate with

any

shipping service, accounting program, ERP, 3PL, WMS and more through Dollar General EDI
EDI Made Simple
Simplify, automate, streamline Dollar General EDI orders with DataTrans Solutions, the industry's leading EDI service provider. DataTrans multichannel EDI and eCommerce solution, WebEDI, provides a simple and affordable way to become EDI capable and compliant within minutes to Dollar General and all your retailers, eCommerce partners and trading partners. Streamline the procurement process with WebEDI by easily managing transactions, processing and preparing orders and efficiently fulfilling shipments with WebEDI. As your business evolves, WebEDI scales with your company growth by integrating with any application. How does it work? Simple, view our video or contact us for more information.
talk to an expert
Frequently Asked Questions For Dollar General EDI
Q: Are EDI transactions required by Dollar General?
A: Yes, EDI transactions are a common requirement by Dollar General. The most commonly used EDI transactions include: EDI 810 and EDI 850.
Q: How do I become EDI compliant for Dollar General?
A: Get EDI compliant with Dollar General within minutes by partnering the the industry's top rated EDI service provider, DataTrans Solutions. DataTrans provides an all-in-one multichannel EDI and eCommerce solution known as WebEDI making it easy to manage, process and fulfill orders for on-time delivery with Dollar General. DataTrans equips Dollar General suppliers with a simple, easy to use, scalable and affordable solution for becoming EDI compliant and capable quickly.
Q: What are the required documents for Dollar General EDI?
A: The most commonlty used EDI documents for Dollar General include the EDI 850 purchase order and EDI 810 invoice.
Dollar General EDI Compliance
Common EDI Documents for Dollar General
*Required EDI documents are subject to change by Dollar General
Integrate
Easily integrate with any shipping service, accounting program, eCommerce solution, ERP, 3PL, WMS, API connection and more.
explore integrations
Expand
THOUSANDS
of Trading Partners
10,000 +
Connections
DataTrans is the leading EDI service provider that maintains connections with thousands of companies allowing users to easily manage activity within our cloud-based portal, WebEDI. We are constantly adding new companies to our network and we try to keep this list as current as possible. Scroll through to view a few of our trading partners below. For more information select see all trading partners.
Find your trading partner
Looking for a specific EDI Document?
Retailers
eCommerce
Manufacturing
Grocery
Pharmaceutical
Healthcare
Automotive
Utilities / Energy
PARTNER WITH DATATRANS SOLUTIONS TO
Connect, Integrate, Automate & Expand Your Business
Rapid Setup
EDI Implementation turnkey solution preconfigured to comply with trading partner's requirements
Easy to use
no EDI training or technical staff required
CONNECT
to all your Trading Partners using a single web-based portal
Integrates
with ANY Application integrate WebEDI with FedEx, ShipStation, UPS, QuickBooks or any ERP/WMS
Cloud-based
provides WebEDI portal access at any time from anywhere with an internet connection
monitoring
24/7 Reliability fully redundant architecture eliminates interruptions
Testimonials
DataTrans is the industry's most trusted EDI and eCommerce service provider. We take pride in providing live, responsive, knowledgeable U.S.-based support. DataTrans acts as an extension of your company, your very own EDI department helping you connect, automate and expand your business. Learn more about DataTrans, read our reviews & get started today.
Lunchskins
I personally have been working with Datatrans for over 10+. DataTrans services, customer support and tech capabilities/offerings are like no other. We just recently we migrated from Quickbooks Enterprise to Quickbooks Online. All I can say is WOW! They had us up an running in no time and communicated with us every step of the way. They are truly partners in every sense of the word. I will never use anyone else!
-Shannon Peters, LunchSkins
Learn more about LunchSkins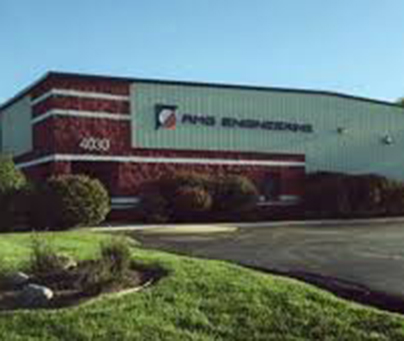 AMG Engineering & Machining, Inc.
From the very beginning, the analyst that I was working with was very knowledgeable and supportive. Within a short amount of time your team was able to make customizations to allow us to better assist our customers. The WebEDI portal is a definite plus because it provides us with all of the detailed information that we need and it is very easy to navigate. Lastly, your customer support staff is simply amazing!! They provide us with the assistance we need in a timely manner no matter the situation. We look forward to continuing our partnership with DataTrans for years to come!!
– LaToya Torrance , AMG Engineering & Machining, Inc.
Learn more about AMG Engineering & Machining, Inc.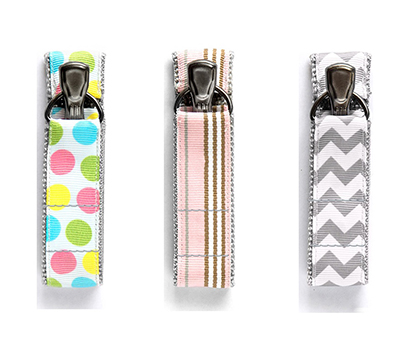 LatchPal by Happy Fig
We're thrilled to be working with DataTrans; they provide wonderful customer service, understand our organization's needs, and have delivered custom solutions to help us grow. DataTrans is a true partner in every sense of the word. So glad we've found them.
Melissa LaHann, LatchPal by Happy Fig
Learn more about LatchPal
See what Our
Customers are Saying

32 Reviews

17 Reviews

13 Reviews