Workflow Automation with 3PL Central
DataTrans provides an easy to use 3PL Central EDI integration for your warehouse management system. Integrating EDI with 3PL Central streamlines, simplifies and provides workflow automation. Third-party logistics firms rely on DataTrans multichannel EDI and eCommerce software for our reliable 24×7 infrastructure, live support team, and flexible solutions that seamlessly integrate with 3PL Central WMS.
EDI Integration Made Easy with DataTrans
Enhance operational efficiency & automate processes with a complete 3PL Central EDI integration
Affordable, cloud-based, reliable EDI environment with 24/7 system monitoring
Eliminate manual processing & reduce operational costs
Simplify order fulfillment, ship in no time & invoice your way
LIVE support team
Rest Easy with the #1 EDI Solution
By integrating core EDI transaction sets, users can fulfill, track, ship, and invoice all within 3PL Central WMS. Our 3PL Central EDI solution provides EDI compliance with all your trading partners, eliminates manual data entry, ensures order accuracy and on-time delivery. As seen in the following illustration, by connecting two cloud-based systems, 3PL Central WMS and DataTrans WebEDI, enhance efficiency with an automated and fully integrated solution.
get started today
Benefits of 3PL Central EDI Integration with WebEDI
Gain efficiencies with automated EDI processing with 3PL Central
Improve accuracy of information exchanged and on-time delivery
Reduce costs by eliminating manual processing and simplify daily operations
Maintain 100% EDI compliance and connect with your entire network
Save time and labor with automatic transmission of documents
With our 3PL Central EDI solution, purchase orders are directly imported into your WMS. WebEDI integrates with 3PL Central allowing for the EDI documents to be automatically sent and received. A purchase order, also known as an EDI 850, is a fundamental EDI transaction that initiates the procurement cycle.
Purchase orders contain key data elements such as the PO number, PO date, PO reference, vendor number, billing and ship-to information, item details, product/service identifiers, descriptions, quantities, and prices.
3PL Central EDI integration allows data to flow seamlessly between retailers and trading partners to your 3PL and provides greater visibility with order shipment information and tracking details. Shipping is an easy process with an advance shipment notice, also known as an EDI 856, which provides shipment details such as tracking number, carrier information, delivery date/time, order details and units shipped. With DataTrans WebEDI importing the purchase order into 3PL Central, you can easily create the advance shipping notice in 3PL Central, generate tracking number, packing slips, shipping labels and documents. The ASN and shipping information is automatically sent back through WebEDI to your retailers and trading partners.
Improve order accuracy and reduce the order life cycle with 3PL Central WMS and DataTrans WebEDI invoicing integration. The invoice, also known as an EDI 810, is a request to receive payment for goods or services rendered and contains key data elements such as the invoice number, payment terms and pricing, charges and/or allowances. The invoice EDI 810 is a seamless exchange of billable information and by utilizing 3PL Central WMS with DataTrans WebEDI, reduce discrepancies and inaccurate exchange of data sent to retailers and trading partners.
Additional Supported EDI Transactions that Integrate with 3PL Central
(EDI 832) Price/Sales Catalog
(EDI 846) Inventory Inventory/ Advice
(EDI 940) Warehouse Shipping Order
(EDI 943) Warehouse Stock Transfer Shipment Advice
(EDI 944) Warehouse Stock Transfer Receipt Advice
(EDI 945) Warehouse Shipping Advice
(EDI 947) Warehouse Inventory Adjustment Advice
(EDI 997) Functional Acknowledgement
*EDI documents are subject to change
Testimonials
DataTrans is the industry's most trusted EDI and eCommerce service provider. We take pride in providing live, responsive, knowledgeable U.S.-based support. DataTrans acts as an extension of your company, your very own EDI department helping you connect, automate and expand your business. Learn more about DataTrans, read our reviews & get started today.
Lunchskins
I personally have been working with Datatrans for over 10+. DataTrans services, customer support and tech capabilities/offerings are like no other. We just recently we migrated from Quickbooks Enterprise to Quickbooks Online. All I can say is WOW! They had us up an running in no time and communicated with us every step of the way. They are truly partners in every sense of the word. I will never use anyone else!
-Shannon Peters, LunchSkins
Learn more about LunchSkins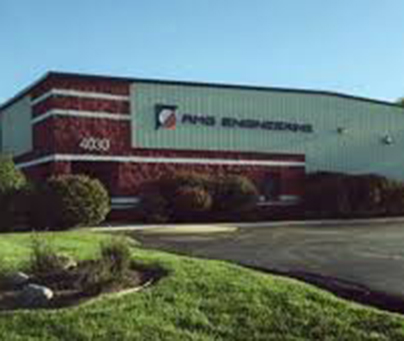 AMG Engineering & Machining, Inc.
From the very beginning, the analyst that I was working with was very knowledgeable and supportive. Within a short amount of time your team was able to make customizations to allow us to better assist our customers. The WebEDI portal is a definite plus because it provides us with all of the detailed information that we need and it is very easy to navigate. Lastly, your customer support staff is simply amazing!! They provide us with the assistance we need in a timely manner no matter the situation. We look forward to continuing our partnership with DataTrans for years to come!!
– LaToya Torrance , AMG Engineering & Machining, Inc.
Learn more about AMG Engineering & Machining, Inc.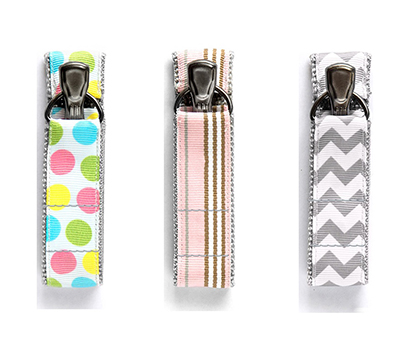 LatchPal by Happy Fig
We're thrilled to be working with DataTrans; they provide wonderful customer service, understand our organization's needs, and have delivered custom solutions to help us grow. DataTrans is a true partner in every sense of the word. So glad we've found them.
Melissa LaHann, LatchPal by Happy Fig
Learn more about LatchPal
See what Our
Customers are Saying

32 Reviews

17 Reviews

13 Reviews